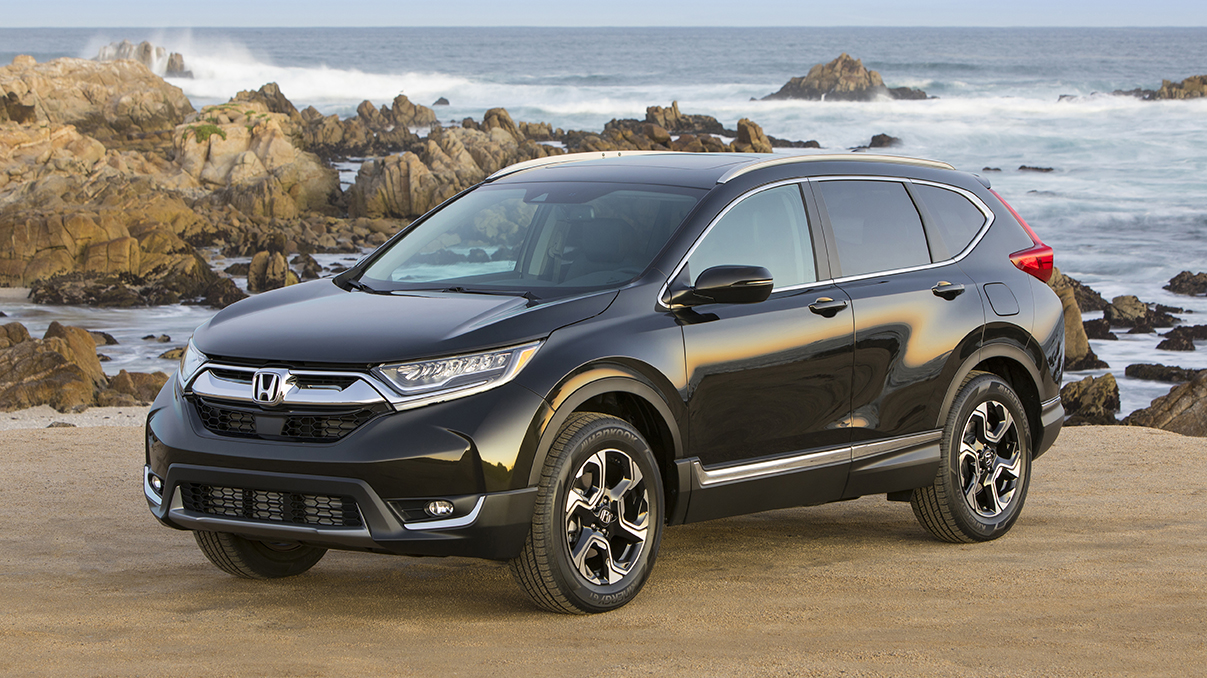 The 2018 CR-V blends practicality with an inner desire for pure driving bliss.
The result is a showstopping package of form and function. Honda has taken a sporty look and personality and jam-packed it with tons of innovative technology and features. The fun-to-drive handling of the CR-V has always made it feel almost more car than SUV and having a turbocharged engine in the mix should guarantee that drivers can always be on the edge of their seats.
If the way most people have fallen in love is any indication, the 2018 CR-V is a runaway hit.
Motor Trend named the ever-popular Honda CR-V as its 2018 SUV of the Year.
The 2018 CR-V, which is the second model year of the completely reimagined fifth-generation of Honda's compact SUV, beat out 25 contenders in an exhaustive evaluation by 11 of Motor Trend'top editors, writers and testers. The refreshed fourth-generation Honda CR-V previously took home Motor Trend 2015 SUV of the Year honours.
"The 2018 Motor Trend award is a testament to the highly-skilled and dedicated Honda associates at our manufacturing plants across North America, including our team at Honda of Canada Manufacturing in Alliston, Ontario," said Jean-Marc Leclerc, Senior Vice President of Sales and Marketing at Honda Canada. "Every new Honda CR-V sold in Canada is built right here in Canada, for Canadians, by Canadians."
Calling it "the swankiest interior ever seen on the CR-V", Motor Trend chose the CR-V because Honda paid attention to a wide range of details including advancement in design, safety performance features, engineering excellence, efficiency and value. To be eligible for the Motor Trend SUV of the Year award, a vehicle must be "all-new" or "substantially upgraded" and have been on sale within twelve months from the previous November.
The 2018 Honda CR-V is manufactured at three Honda plants in North America; Alliston, Ontario, East Liberty, Ohio, and Greensburg, Indiana. Its 1.5-litre turbocharged engine and automatic transmission are manufactured by Honda in Anna, Ohio and Russells Point, Ohio, respectively.