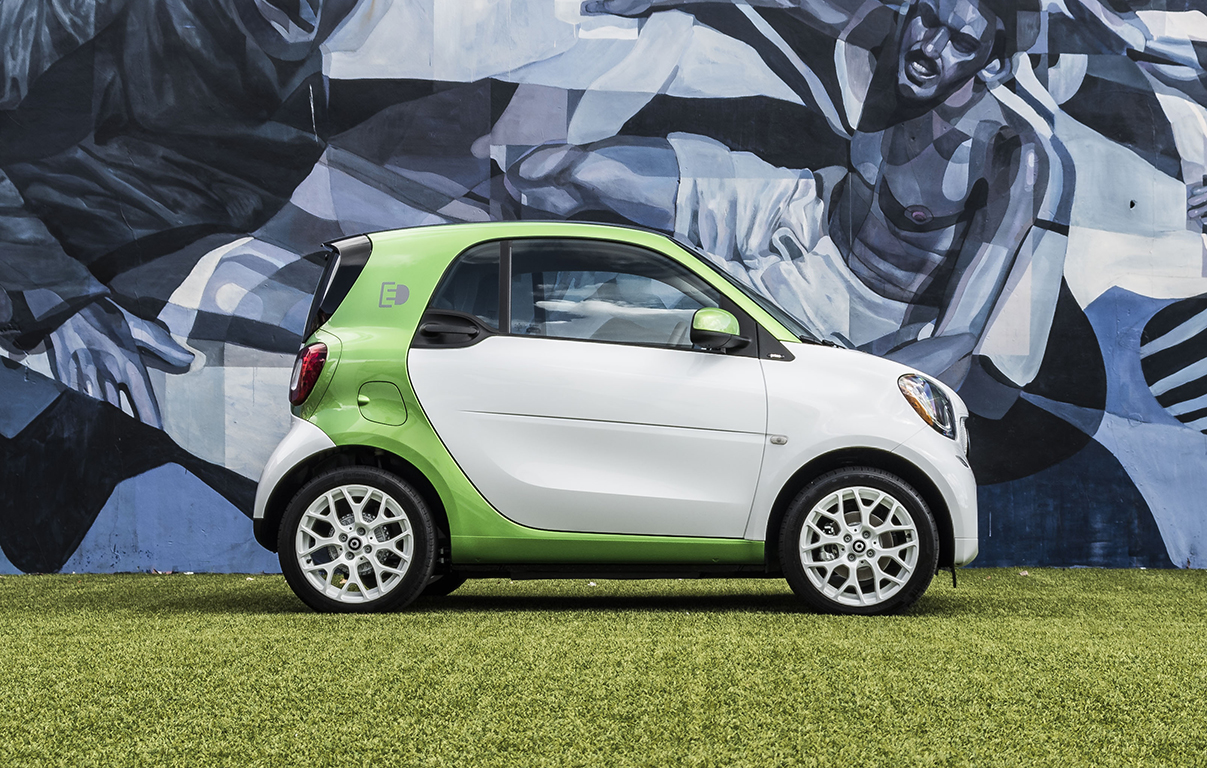 Three cars in one: at the touch of a button the 2017 smart fortwo cabrio is transformed from a closed two-seater into a car with a large sliding canvas sunroof, or a fully-fledged cabriolet with the soft top completely open. This enables the fresh air driving experience to be adapted to the weather or the driver's mood. This flexibility offered by the "tritop" folding soft top and the removable roof bars is a special feature – and not just in this segment. At the same time, the new smart fortwo cabrio is the only true cabriolet in its vehicle class – and as an electric drive one of the few open-top electric cars on the entire market.
Dr. Annette Winkler, head of smart, says "Of our three all-electric smart models, the smart cabrio electric drive in particular highlights everything about electric mobility that so delights our customers. The roof opens in a matter of seconds, and you cruise almost silently through the city, feeling the fantastic acceleration get right under your skin."
The driving characteristics are as agile and lively as ever. The ultra-small turning circle also contributes to this, and at 6.95 metres it corresponds precisely to that of its sibling with conventional drive. Every wish will be catered for with regard to colours and optional equipment – electric driving at smart offers maximum scope for customization.
The charging time is an important factor for electric vehicle customers, and the new smart electric drive also boasts major improvements here. All models have a new, powerful on-board charger as a standard feature. In the USA and UK, the charging time is 2.5 hours (from 0 to 80%) – half as long as for the predecessor. With the "smart control" app the charging process can be conveniently monitored from afar and many more functions such as intelligent charging can be controlled.
From the spring of 2018, a particularly powerful 22 kW fast charger will be available as an option. This enables the smart electric drive to be charged much more quickly: in less than 45 minutes (0-80%) when local conditions allow three-phase charging.
The smart fortwo cabrio electric drive is series-produced at smart's Hambach plant in France. The smart is equipped with a battery from the Daimler subsidiary Deutsche ACCUMOTIVE. The company based in Kamenz, Saxony, has been building the electric heart of the smart electric drive since 2012. The drive is produced at Renault's plant in Clèon, Northern France.