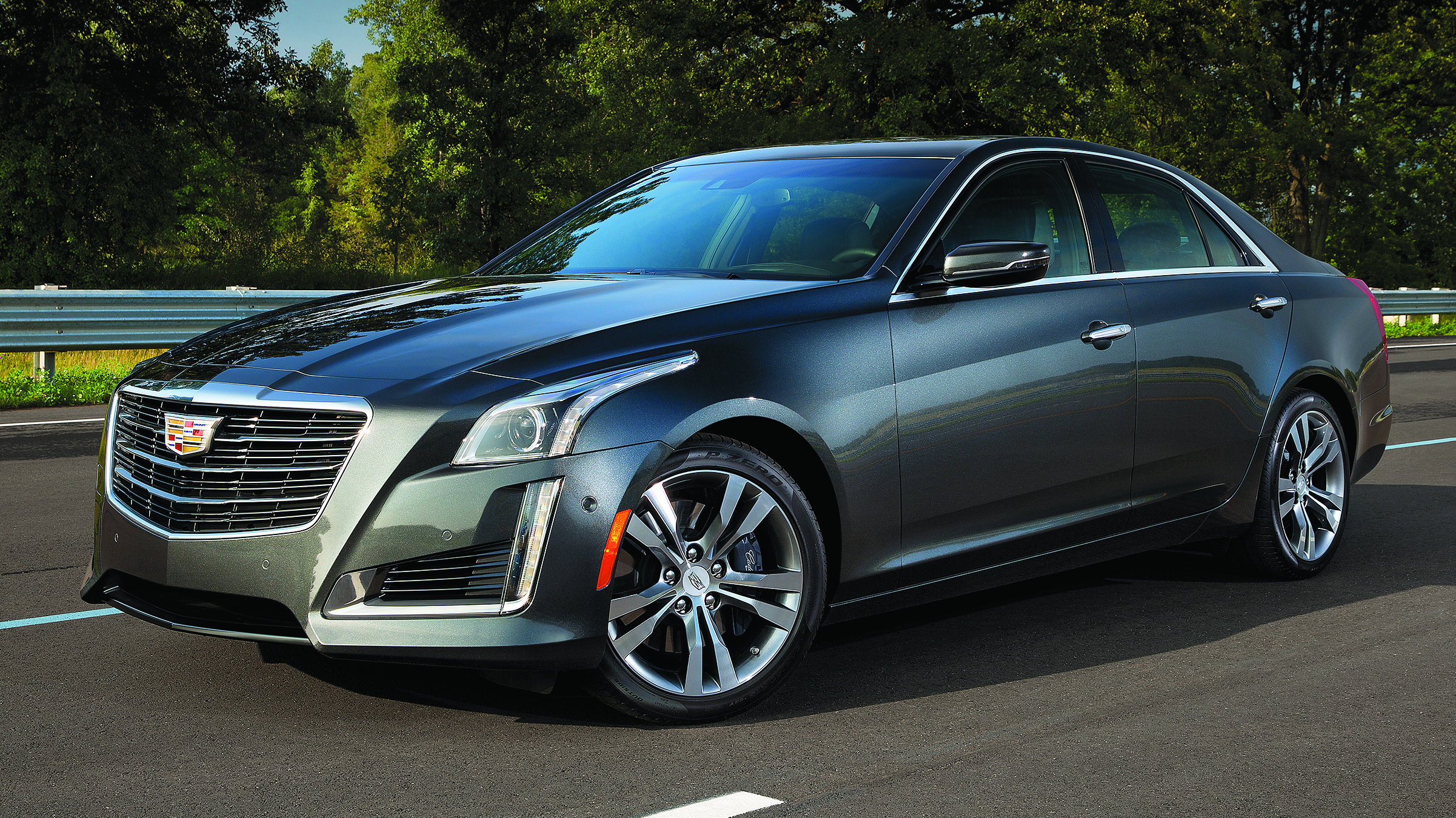 The centrepiece of Cadillac's expanded and elevated portfolio, the midsize CTS is the fullest realization of the brand's transformation and a compelling blend of performance and luxury. The 2016 edition of CTS featured significant enhancements in performance, efficiency and connectivity.
A completely new, next-generation V-6 engine joins the CTS product line in the 2016 model. The new 3.6L engine increased fuel economy up to 9 percent, while also delivering more power and performance.
The mid-level engine option for CTS featured cylinder deactivation, a technology that conserves fuel by seamless switching to four-cylinder power when engine demands are light or moderate. It also includes Stop/Start, a technology that shuts off the engine (and resumes automatically) at stop lights or in traffic congestion, saving fuel and emissions. Stop/Start is also on the standard 2.0T engine.
With a striking design and lightweight, rear-wheel-drive-based architecture, the CTS stands out among competitors. It is lighter than its primary competitors, enabling the agilest driving dynamics in the class, and its range of power-dense powertrains underpins its performance.
A roomy, driver-centric cockpit interior with integrated technology through Cadillac CUE and hand-crafted appointments complements the exterior and supports the CTS sedan's driving experience. Eight interior environments are offered, each trimmed with authentic wood, carbon fibre or aluminum. Leather seating is available, including available full semi-aniline leather, with hand-crafted, cut-and-sewn executions.
An all-new 3.6L V-6 engine debuted in the 2016 CTS, ushering in new benchmarks for efficiency, refinement and durability. The fourth-generation, clean-sheet engine redesign incorporated new features, including Active Fuel Management (cylinder deactivation) and Stop/Start technology to enhance fuel economy up to a GM-estimated 9 percent when compared to the previous engine.
The new engine is expected to lead its segment in fuel economy and nonboosted V-6 power.
The CTS pairs an all-new Hydra-Matic 8L45 paddle-shift eight-speed automatic transmission with the 3.6L V-6, elevating the driving experience with one of the luxury market's smoothest, quietest and most efficient powertrain combinations.
The Cadillac 2.0L Turbo returned in the CTS for 2016, adding the fuel-saving Stop/Start feature. It also is matched with the new 8L45 eight-speed automatic transmission.
The 2016 model brought a revised 17- and 18-inch wheel designs and three premium exterior colours – Cocoa Bronze Metallic, Moonstone Metallic and Stellar Black Metallic. Inside, a Surround Vision 360 degree camera provides a "bird's eye" view of the entire vehicle, the Cadillac Cue brings a more intuitive design and several new interior colour/trim options enhance the ambience of the design.
The 2016 CTS lineup offered well-equipped standard models, as well as Luxury, Performance and Premium Collections. The CTS and Vsport models returned unchanged for 2016. The Vsport features the Cadillac Twin Turbo V-6 as its exclusive powertrain. It helps the CTS Vsport reach 96 km/h (60 mph) in an estimated 4.4 seconds and achieve an estimated top speed of 277 km/h (172 mph).
Cadillac also introduced the third-generation CTS-V for 2016. It introduced a new supercharged 6.2L V-8 engine SAE certified at 640 horsepower (477 kW) and 630 lb-ft of torque (855 Nm). It's backed by the Hydra-Matic 8L90 paddle-shift eight-speed automatic transmission featuring launch control and Performance Algorithm Shifting.
- GM Media